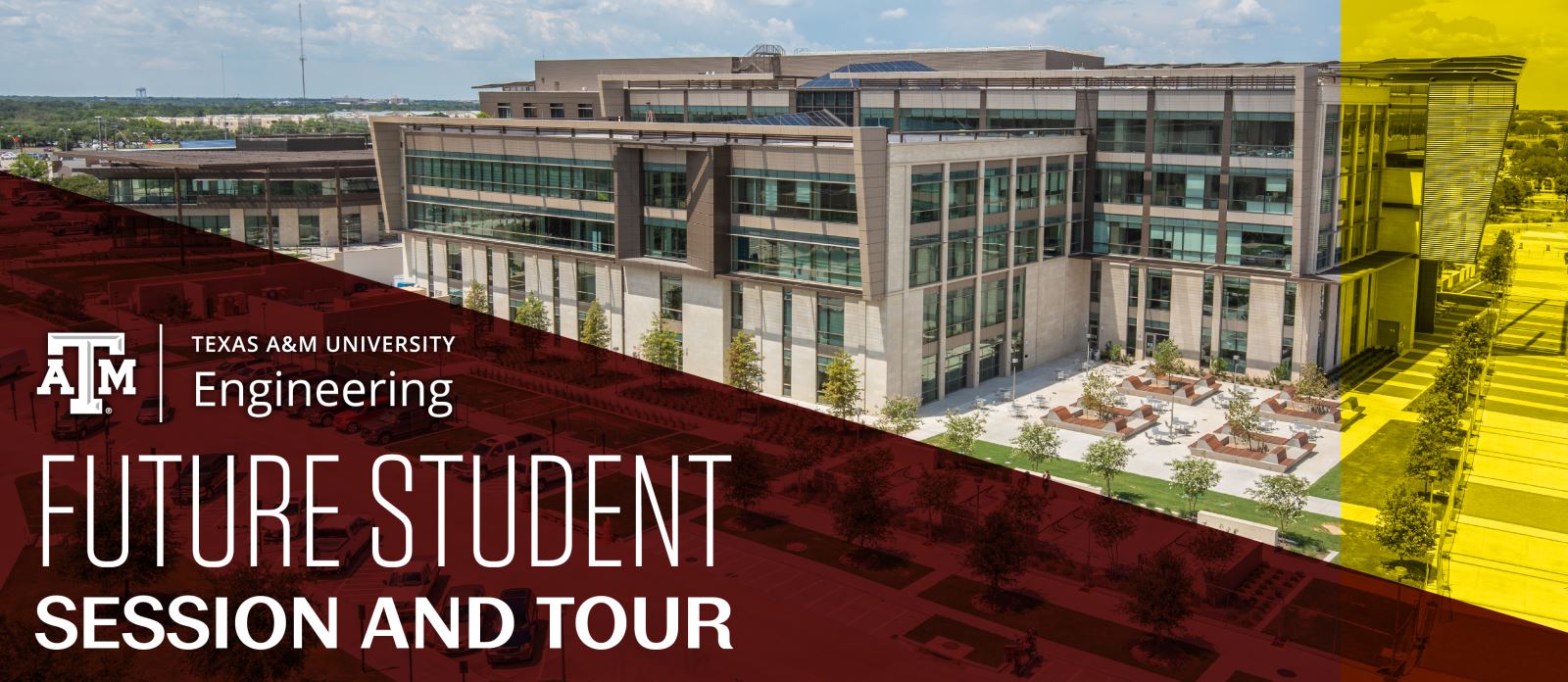 Texas A&M College of Engineering
Future Student Session and Tour
Join the College of Engineering for a future student session and tour, virtual informational or department visit. Browse through the calendar to find an event that works best for you. Thanks and gig 'em!

Future Student Session and Tour: Attend a general informational and a guided tour of the Zachry Engineering Education Complex.
Virtual Informational: Join us on Zoom for a general overview info session of our engineering program.
Department Visit: Interested in a specific field of study? Visit with a participating department for a closer look at their programs.
Student Program Session: Meet with participating programs to explore ways to get involved and find your community.
---
To register for one of these group sessions,

 please select from an available date below (shaded

maroon

).
College Tours and Information Sessions
Department Tours and Program Sessions