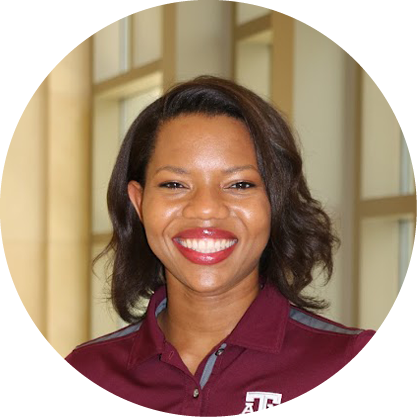 Kimberly Berry '16
Regional Advisor

Specialty: Freshman, Transfer


979.587.7831




kberry@tamu.edu




My advice for prospective students:
Begin the application process early! Reach out and ask any questions you may have! I'm here to help you succeed. This will not only help you to make informed decisions, but it will also give you the time you need to present the best application possible without rushing.
My advice for admitted students:
As you look forward to freshman year, don't neglect the important aspect of applying for scholarships! There is plenty of money to be awarded out there, and now is the time to be rewarded for all your hard work done in high school! Don't know where to start? Reach out to me!
Please feel free to email me or register for an appointment below.
---

Out-of-state prospective students in California have specific advisors to help you learn more about becoming an Aggie. If you have questions about the Texas A&M University admissions process, financial aid, what to do after being admitted, academic success or something else, our advisors can provide answers and support. 

To display and register for an appointment, select an available date from the calendar. 
To search for events in your area, enter your zip code, or select a country/region below.
or